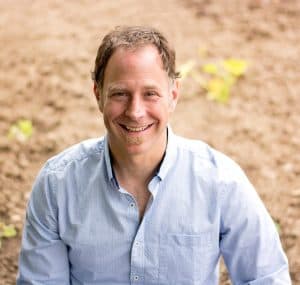 Location
Pittsburgh, Pennsylvania, USA
Seth founded The People Group to focus on leadership and organizational development grounded in equity and inclusion. By building people's capacity to strategically address complex issues, he facilitates the creation of better-functioning relationships, workplaces, and communities. He works with a range of clients including community activists, technology executives, architects, and public high school students.
Prior to founding The People Group in 2013, Seth managed global executive education programs at Carnegie Mellon University's Business School, directed Coro's Leadership New York program, and facilitated Leadership Pittsburgh's Leadership Development Initiative. He served as chief of staff to an elected official, directed economic development at a Chamber of Commerce, and operated as a consultant with Booz Allen Hamilton. Seth holds a Master of Public Policy and Management from the University of Pittsburgh and a Bachelor of Arts from Dickinson College.
Sectors of Experience
Business, Government, Nonprofit
Areas of Expertise
Leadership and Organizational Development; Equity and Inclusion; Facilitation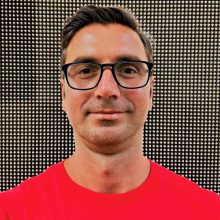 International development practitioner with 10 years of international organizations, government, and non-profit experience in the field of financial inclusion, media and broadcasting, governance and elections, social services, and humanitarian aid. Solid experience in all aspects of key project operations. A multilingual (Albanian, English, Spanish, Italian, and Serbian) with expertise in developing and executing a broad range of knowledge management deliverables (printed and online publications, conferences, training, meetings, etc.) for international clients in places such as Brazil, Belize, Costa Rica, Ghana, India, Malaysia, Morocco, Kosovo, Turkey, the United States, etc. M.A. Degree in International Relations and Economics completed at Paul H. Nitze School for Advanced International Studies (SAIS), Johns Hopkins University in Bologna, Italy, and Washington DC, USA. Bachelor's double degrees in Political Science and International Relations and European Studies received from the American University in Bulgaria (AUBG) in Blagoevgrad, Bulgaria.
A lifelong learner with an enormous appetite for diversity in culture and thought, mastering new skills, working in a dynamic, creative, action-oriented, and multi-tasking environment. A pragmatic dreamer, triathlete, marathoner, and hiker. A curious explorer, art lover, and a compassionate and dedicated volunteer for community and anything that positively impacts society, earth, and the universe. Presently, on a life-sabbatical teaching English as a second language in Spain while learning Spanish and spreading positive energy and vibes through leading free laughter sessions.