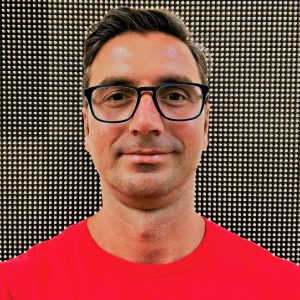 International development practitioner with 10 years of international organizations, government, and non-profit experience in the field of financial inclusion, media and broadcasting, governance and elections, social services, and humanitarian aid. Solid experience in all aspects of key project operations. A multilingual (Albanian, English, Spanish, Italian, and Serbian) with expertise in developing and executing a broad range of knowledge management deliverables (printed and online publications, conferences, training, meetings, etc.) for international clients in places such as Brazil, Belize, Costa Rica, Ghana, India, Malaysia, Morocco, Kosovo, Turkey, the United States, etc. M.A. Degree in International Relations and Economics completed at Paul H. Nitze School for Advanced International Studies (SAIS), Johns Hopkins University in Bologna, Italy, and Washington DC, USA. Bachelor's double degrees in Political Science and International Relations and European Studies received from the American University in Bulgaria (AUBG) in Blagoevgrad, Bulgaria.
A lifelong learner with an enormous appetite for diversity in culture and thought, mastering new skills, working in a dynamic, creative, action-oriented, and multi-tasking environment. A pragmatic dreamer, triathlete, marathoner, and hiker. A curious explorer, art lover, and a compassionate and dedicated volunteer for community and anything that positively impacts society, earth, and the universe. Presently, on a life-sabbatical teaching English as a second language in Spain while learning Spanish and spreading positive energy and vibes through leading free laughter sessions.
Sectors of Experience
Financial inclusion, media and broadcasting, governance and elections, social services, humanitarian aid, and education.
Areas of Expertise
Project Operations and Program Development • International Policy and Research • Quantitative and Qualitative Analysis • Client Relations • Knowledge Management and Outreach • Marketing • Fundraising • Social Media • Laughter Therapy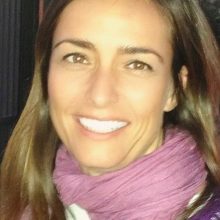 She is CEO and co-founder of Impulse4women, an international nonprofit association operating both online and offline. Our goal is to connect Female tech entrepreneurs and also Social Impact projects with investors, corporates, public-private organisations. We support at every stage of development providing the required tools and skills to increase the probability of funding, based on sector, business model, maturity, economics needs…
She is the Investor Relations Director of Telegraph Hill Venture Capital. They are investing in Cybersec, FinTech, Education Tech, Digital Tech, PropTech, Transportation, and early stages.
Since February 2019th she is part of the Jury Member @EIC H2020 SME Innovation Funding Instrument at the European Commission.
Previously, a professional background in Private Banking for 13 years.
She mentored DataQuarks, big data startup and Galigú, virtual reality startup through Startupbootcamp.
Through Everis Foundation she mentored Girls in STEAM.
Judge at Tenerife InTech, UNWTO, Sonar + D, Menorca Millenials, IoT Week, IBM, CaixaBank…
Taryn Andersen has a PLD graduation from IESE Business School.