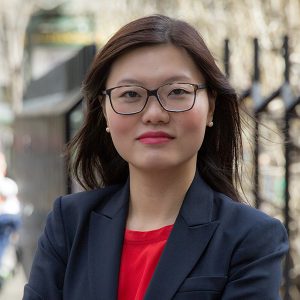 Location
Lausanne, Switzerland
Helen Yuanyuan Cao is an executive in the life sciences industry, currently the Head of Marketing Europe, Middle East and Africa at BD Biosciences/Becton Dickinson where she is responsible for all research and clinical product and marketing. Previously Helen was the Head of Global Solution Marketing at Qiagen and in charge of the strategic integration of Qiagen business with bioinformatics.
Helen has been named Germany's "40 under 40" and "GenerationCEO Manager of the Year" and been awarded by the Women's Forum for the Economy and Society as a "Rising Talent", among a group of female leaders under 40.
Helen has been a mentor of several startup accelerator programs including Startupbootcamp, Indiebio and Vodafone F-LANE and was on the advisory board of a Y Combinator digital health company. Currently, Helen serves on the advisory board of the Digital Management & Marketing MBA Program of the Nurertingen-Geislingen University and is the honorary member of the executive board of Future, a cooperative with the mission to ensure a lieable future for all through local communities and digital technologies. Previously, Helen has been the Vice Chair of the Board of Make-A-Wish Foundation Germany.
Helen started her career at Bain & Company. She holds an M.A. in Neurobiology from Washington University in St. Louis, a Master of Public Administration from Columbia University and an MBA from European Business School.
Sectors of Experience
Life Sciences / Biotechnology, Medical Devices, Research
Areas of Expertise
Business Models, Marketing, Product Management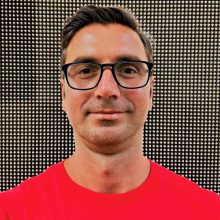 International development practitioner with 10 years of international organizations, government, and non-profit experience in the field of financial inclusion, media and broadcasting, governance and elections, social services, and humanitarian aid. Solid experience in all aspects of key project operations. A multilingual (Albanian, English, Spanish, Italian, and Serbian) with expertise in developing and executing a broad range of knowledge management deliverables (printed and online publications, conferences, training, meetings, etc.) for international clients in places such as Brazil, Belize, Costa Rica, Ghana, India, Malaysia, Morocco, Kosovo, Turkey, the United States, etc. M.A. Degree in International Relations and Economics completed at Paul H. Nitze School for Advanced International Studies (SAIS), Johns Hopkins University in Bologna, Italy, and Washington DC, USA. Bachelor's double degrees in Political Science and International Relations and European Studies received from the American University in Bulgaria (AUBG) in Blagoevgrad, Bulgaria.
A lifelong learner with an enormous appetite for diversity in culture and thought, mastering new skills, working in a dynamic, creative, action-oriented, and multi-tasking environment. A pragmatic dreamer, triathlete, marathoner, and hiker. A curious explorer, art lover, and a compassionate and dedicated volunteer for community and anything that positively impacts society, earth, and the universe. Presently, on a life-sabbatical teaching English as a second language in Spain while learning Spanish and spreading positive energy and vibes through leading free laughter sessions.