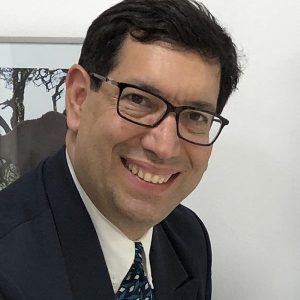 Former USAID Senior Advisor and State Dept, Office of Global Partnerships, and a decade on Capitol Hill including professional staff of the U.S. Congress's former Office of Technology Assessment (OTA), Mr. Castro has spent half his career in the private sector, leading corporate business operations, incubating startups, and advising innovators as a consultant on both strategy and new market development. A public opinion/market research company he ran was eventually sold to a global conglomerate, and he was involved in a Fortune 50's divestiture of a subsidiary portfolio to private equity ownership. He has lived overseas in Latin America, Europe, and the Middle East/North Africa and advised executives of the Corporate Council on Africa and the US-ASEAN Business Council, as well as AmChams in three regions. He has been a member of TWINglobal.org (formerly the Kellogg Innovation Network at Northwestern University) since 2012.
Sectors of Experience
Agriculture/Nutrition/Health, International Trade, Development & Diplomacy, Intellectual Property & Innovation/Technology
Areas of Expertise
Strategy, Business Development, and New/Emerging Markets; Political Risk Analysis & Opinion Research; Public-Private Partnerships and Multi-lateral/Blended financing.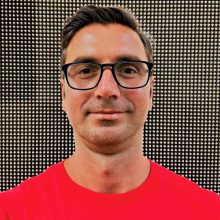 International development practitioner with 10 years of international organizations, government, and non-profit experience in the field of financial inclusion, media and broadcasting, governance and elections, social services, and humanitarian aid. Solid experience in all aspects of key project operations. A multilingual (Albanian, English, Spanish, Italian, and Serbian) with expertise in developing and executing a broad range of knowledge management deliverables (printed and online publications, conferences, training, meetings, etc.) for international clients in places such as Brazil, Belize, Costa Rica, Ghana, India, Malaysia, Morocco, Kosovo, Turkey, the United States, etc. M.A. Degree in International Relations and Economics completed at Paul H. Nitze School for Advanced International Studies (SAIS), Johns Hopkins University in Bologna, Italy, and Washington DC, USA. Bachelor's double degrees in Political Science and International Relations and European Studies received from the American University in Bulgaria (AUBG) in Blagoevgrad, Bulgaria.
A lifelong learner with an enormous appetite for diversity in culture and thought, mastering new skills, working in a dynamic, creative, action-oriented, and multi-tasking environment. A pragmatic dreamer, triathlete, marathoner, and hiker. A curious explorer, art lover, and a compassionate and dedicated volunteer for community and anything that positively impacts society, earth, and the universe. Presently, on a life-sabbatical teaching English as a second language in Spain while learning Spanish and spreading positive energy and vibes through leading free laughter sessions.