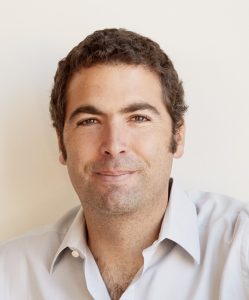 Location
Santa Monica, California
With his wife Zoe Nathan, an acclaimed baker, Josh is the founder and co-owner behind a variety of neighborhood dining destinations that make up the Rustic Canyon Family. They include Rustic Canyon, Huckleberry Bakery & Café, Sweet Rose Creamery, Milo & Olive, Cassia, Esters Wine Shop & Bar, Tallula's, Milo SRO and Birdie G's—all located in Santa Monica, CA where the couple both grew up.
Prior to owning some of the city's most well-received restaurants, Josh worked his way through the front-of-house ranks at the L.A. dining institutions of Chef/Owner Bruce Marder, including the famous Broadway Deli. Before venturing out on his own, Josh was wine director of the 1,200-bottle collection at Marder's Capo in Santa Monica. The idea for Josh's first restaurant grew from a series of intimate dinners at his tree house-like home nestled in Rustic Canyon, eventually opening the flagship, Michelin-starred restaurant in December 2006. Soon after, Zoe joined the team as pastry chef. She and Josh fell in love, and with their friend, Colby Goff, they began opening more restaurants in the neighborhood. Josh also co-authored Zoe's first, best-selling cookbook, Huckleberry: Stories, Secrets, and Recipes from Our Kitchen (Chronicle Books, 2014), which features 115 recipes for her now legendary brunch dishes, sweets, sides and pastries.
All the restaurants are in partnership with incredibly talented people, which include Chefs Erin Eastland, Shiho Yoshikawa, James Beard-nominated Jeremy Fox and Bryant Ng, and award-winning Wine Director Kathryn Coker. Everyone embraces seasonality, making as much as possible in-house, while sourcing high-quality ingredients from local farmers and vendors with sustainable or regenerative practices. He, Zoe and the entire Rustic Canyon Family are big advocates for their community and well- being of their staff. They offer fully-covered healthcare for their employees, and continue to work on more equitable compensation for the front and back of house staff, which they feel is one of the most important issues currently facing the restaurant industry. Additionally, they've raised over $565,000 since 2013 in support of Upward Bound House, a local non-profit organization that seeks to eliminate homelessness amongst families with children by providing housing, supportive services and advocacy.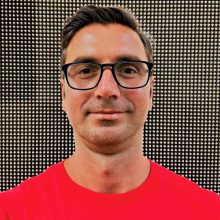 International development practitioner with 10 years of international organizations, government, and non-profit experience in the field of financial inclusion, media and broadcasting, governance and elections, social services, and humanitarian aid. Solid experience in all aspects of key project operations. A multilingual (Albanian, English, Spanish, Italian, and Serbian) with expertise in developing and executing a broad range of knowledge management deliverables (printed and online publications, conferences, training, meetings, etc.) for international clients in places such as Brazil, Belize, Costa Rica, Ghana, India, Malaysia, Morocco, Kosovo, Turkey, the United States, etc. M.A. Degree in International Relations and Economics completed at Paul H. Nitze School for Advanced International Studies (SAIS), Johns Hopkins University in Bologna, Italy, and Washington DC, USA. Bachelor's double degrees in Political Science and International Relations and European Studies received from the American University in Bulgaria (AUBG) in Blagoevgrad, Bulgaria.
A lifelong learner with an enormous appetite for diversity in culture and thought, mastering new skills, working in a dynamic, creative, action-oriented, and multi-tasking environment. A pragmatic dreamer, triathlete, marathoner, and hiker. A curious explorer, art lover, and a compassionate and dedicated volunteer for community and anything that positively impacts society, earth, and the universe. Presently, on a life-sabbatical teaching English as a second language in Spain while learning Spanish and spreading positive energy and vibes through leading free laughter sessions.