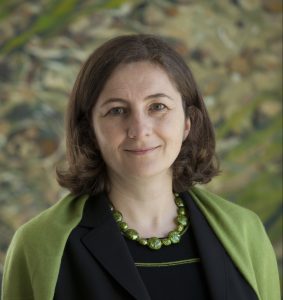 Dr. Eva Szalkai Csaky is the Executive Director of the Hunt Institute for Engineering & Humanity at SMU and the co-founder of the Inclusive Economy Consortium. Dr. Csaky has extensive experience in fostering climate-smart inclusive economic solutions through innovation and social entrepreneurial approaches. Her work leverages transformational technologies for high impact solutions; from energy efficiency, renewable energy, water purification to climate smart agriculture and sustainable and inclusive value chains. Previously Dr. Csaky worked for 18 years at the International Finance Corporation, the private sector arm of the World Bank, where she developed innovative models and financial mechanisms to empower small businesses, farmers and households.
Dr. Csaky has served as an advisor to the G20, OECD and various UN agencies. She has also served on the Dallas Mayor's Poverty Task Force and on the advisory council of the Dallas 100 Resilient Cities Initiative. Dr. Csaky has an MS in Finance from the George Washington University and a PhD in Public Policy with a specialization on Globalization and Development from Duke University.
Sectors of Experience
Inclusive and climate-smart economic development, social entrepreneurship, sustainable food systems, smallholder farmers, small business, global value chains, innovative financial mechanisms, blended finance, climate finance.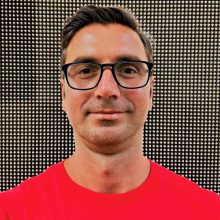 International development practitioner with 10 years of international organizations, government, and non-profit experience in the field of financial inclusion, media and broadcasting, governance and elections, social services, and humanitarian aid. Solid experience in all aspects of key project operations. A multilingual (Albanian, English, Spanish, Italian, and Serbian) with expertise in developing and executing a broad range of knowledge management deliverables (printed and online publications, conferences, training, meetings, etc.) for international clients in places such as Brazil, Belize, Costa Rica, Ghana, India, Malaysia, Morocco, Kosovo, Turkey, the United States, etc. M.A. Degree in International Relations and Economics completed at Paul H. Nitze School for Advanced International Studies (SAIS), Johns Hopkins University in Bologna, Italy, and Washington DC, USA. Bachelor's double degrees in Political Science and International Relations and European Studies received from the American University in Bulgaria (AUBG) in Blagoevgrad, Bulgaria.
A lifelong learner with an enormous appetite for diversity in culture and thought, mastering new skills, working in a dynamic, creative, action-oriented, and multi-tasking environment. A pragmatic dreamer, triathlete, marathoner, and hiker. A curious explorer, art lover, and a compassionate and dedicated volunteer for community and anything that positively impacts society, earth, and the universe. Presently, on a life-sabbatical teaching English as a second language in Spain while learning Spanish and spreading positive energy and vibes through leading free laughter sessions.