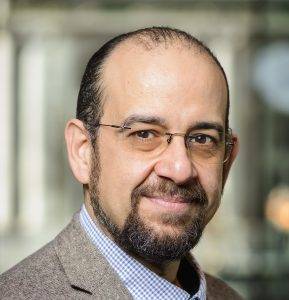 Location
Nashville, Tennessee
Adel is a technologist and a serial entrepreneur with two successful technology companies taken from inception to acquisition. He has proven executive experience with a solid track record in startups and public companies including HealthStream, WebDBTech, InVivoLink, HealthTrust, and UtilizeHealth. He also actively participates in a few blockchain, AI, and healthcare startups including legal alignment, Accelerate Insite, and under the radar: GarmentChain, HealthReasoning.
Academically, he holds a Ph.D. in Artificial Intelligence, Machine Learning Natural Language Processing, with a dozen published papers and an award-winning blockchain paper from The World Academy of Science Engineering and Technology. He regularly moderates panels and speaks at relevant events.
Adel enjoys working on blockchain token economics, protocol design, and platform architecture with a focus on applied AI. When not playing mad scientist or mining ethereum, he is out biking with his son or deep ocean diving.
Sectors of Experience
Healthcare, legal, financial, supply chain, digital transformation, digital assets
Areas of Expertise
Blockchain, AI, ML, NLP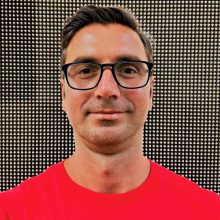 International development practitioner with 10 years of international organizations, government, and non-profit experience in the field of financial inclusion, media and broadcasting, governance and elections, social services, and humanitarian aid. Solid experience in all aspects of key project operations. A multilingual (Albanian, English, Spanish, Italian, and Serbian) with expertise in developing and executing a broad range of knowledge management deliverables (printed and online publications, conferences, training, meetings, etc.) for international clients in places such as Brazil, Belize, Costa Rica, Ghana, India, Malaysia, Morocco, Kosovo, Turkey, the United States, etc. M.A. Degree in International Relations and Economics completed at Paul H. Nitze School for Advanced International Studies (SAIS), Johns Hopkins University in Bologna, Italy, and Washington DC, USA. Bachelor's double degrees in Political Science and International Relations and European Studies received from the American University in Bulgaria (AUBG) in Blagoevgrad, Bulgaria.
A lifelong learner with an enormous appetite for diversity in culture and thought, mastering new skills, working in a dynamic, creative, action-oriented, and multi-tasking environment. A pragmatic dreamer, triathlete, marathoner, and hiker. A curious explorer, art lover, and a compassionate and dedicated volunteer for community and anything that positively impacts society, earth, and the universe. Presently, on a life-sabbatical teaching English as a second language in Spain while learning Spanish and spreading positive energy and vibes through leading free laughter sessions.