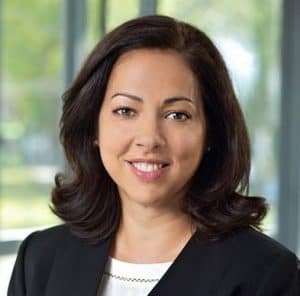 Location
Dusseldorf, Germany
A native Italian, Cecilia is the Co-Founder and Managing Director of DataLab. GmbH, a Dusseldorf based marketing consultancy specialising in Customer Loyalty, Data Analytics and Customer Equity. She is a Customer Management Expert with extensive experience in the international and German Loyalty industry dating back to her time as one of Loyalty Partner's earliest team members, where she proved formative in the success of the coalition loyalty programme Payback.
In her current role, Cecilia and her team have been instrumental in implementing the relaunch of the Douglas Beauty Card as well as in supporting Europe's no. 1 pet supply chain, Fressnapf / MaxiZoo, to develop and realize their CRM vision. DataLab's renowned clients also include REWE, one of Europe's largest supermarket chains, Santander Bank, and the fashion retailer H&M.
Prior to this, Cecilia was Director of Category Management, Purchasing, Marketing and Quality Management at Eismann Tiefkühl-Heimservice. She has also held positions as the Director of Marketing for Portfolio Customers at Citibank's retail banking division and as Head of B2C Marketing and Sales at EnBW, one of Germany's largest energy utility companies. The published author and popular guest speaker regularly lectures at the WHU – Otto Beisheim School of Management, (Koblenz, Germany).
In 2012 Cecilia received the "Manager of the Year" award from "Generation CEO", the German business network for women in top management.
Sectors of Experience
Food Retail, Other Retail, E-Commerce, Energy, Retail Banking
Areas of Expertise
Corporate Strategy, Marketing Strategy, B2B and B2C Sales, Business Planning, CRM/ Customer Loyalty, Customer Experience Management, Data Strategy, Data Management, Data Analytics, Data Monetization.
Methodology: Scrum Master, Agile Leader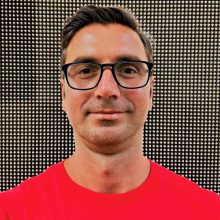 International development practitioner with 10 years of international organizations, government, and non-profit experience in the field of financial inclusion, media and broadcasting, governance and elections, social services, and humanitarian aid. Solid experience in all aspects of key project operations. A multilingual (Albanian, English, Spanish, Italian, and Serbian) with expertise in developing and executing a broad range of knowledge management deliverables (printed and online publications, conferences, training, meetings, etc.) for international clients in places such as Brazil, Belize, Costa Rica, Ghana, India, Malaysia, Morocco, Kosovo, Turkey, the United States, etc. M.A. Degree in International Relations and Economics completed at Paul H. Nitze School for Advanced International Studies (SAIS), Johns Hopkins University in Bologna, Italy, and Washington DC, USA. Bachelor's double degrees in Political Science and International Relations and European Studies received from the American University in Bulgaria (AUBG) in Blagoevgrad, Bulgaria.
A lifelong learner with an enormous appetite for diversity in culture and thought, mastering new skills, working in a dynamic, creative, action-oriented, and multi-tasking environment. A pragmatic dreamer, triathlete, marathoner, and hiker. A curious explorer, art lover, and a compassionate and dedicated volunteer for community and anything that positively impacts society, earth, and the universe. Presently, on a life-sabbatical teaching English as a second language in Spain while learning Spanish and spreading positive energy and vibes through leading free laughter sessions.