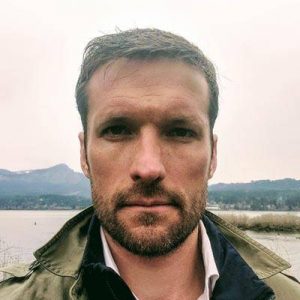 Aaron is an Operating Partner with Cross River Infrastructure Partners, a development and financing platform for next generation circular economy infrastructure projects. He is also a Venture Partner with Vectr Ventures, a Hong Kong-based venture capital investment firm, where he focuses on AgTech, FoodTech and waste upcycling technologies.
Previously Aaron was a Managing Director at Ultra Capital, a sustainable infrastructure project finance fund manager based in Philadelphia, where he worked at the forefront of the circular economy in agriculture, waste, water and renewable energy projects across the U.S. and Canada, including agriculture waste upcycling, livestock manure conversion to renewable natural gas, wastewater and advanced recycling. At Ultra, he was responsible for project origination and held seats on the Investment Committee and the Board of Directors.
Aaron has over 20 years of international investment and advisory experience, including 10 years in Asia, focusing on technology, energy, agriculture and waste. Prior to joining Ultra Capital, Aaron was a Developer in Residence at Generate Capital, where he invested in waste-to-energy and waste-to-value projects. From 2012 to 2014 he was the President of i2 Capital, an impact investment merchant bank with a focus on landscape-scale conservation finance. While at i2, he worked on the Sweetwater River Conservancy in Wyoming, the largest mitigation bank in the U.S. with ~1.3M acres under conservation management. In 2010, Aaron founded Emerging Energy International, a Hong Kong-based developer of mobile electrical power projects in frontier markets.
Aaron attended the Stanford University Graduate School of Business (MsM) and completed his undergraduate education at the University of Pennsylvania and Jochi University, Tokyo.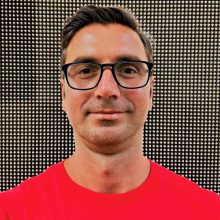 International development practitioner with 10 years of international organizations, government, and non-profit experience in the field of financial inclusion, media and broadcasting, governance and elections, social services, and humanitarian aid. Solid experience in all aspects of key project operations. A multilingual (Albanian, English, Spanish, Italian, and Serbian) with expertise in developing and executing a broad range of knowledge management deliverables (printed and online publications, conferences, training, meetings, etc.) for international clients in places such as Brazil, Belize, Costa Rica, Ghana, India, Malaysia, Morocco, Kosovo, Turkey, the United States, etc. M.A. Degree in International Relations and Economics completed at Paul H. Nitze School for Advanced International Studies (SAIS), Johns Hopkins University in Bologna, Italy, and Washington DC, USA. Bachelor's double degrees in Political Science and International Relations and European Studies received from the American University in Bulgaria (AUBG) in Blagoevgrad, Bulgaria.
A lifelong learner with an enormous appetite for diversity in culture and thought, mastering new skills, working in a dynamic, creative, action-oriented, and multi-tasking environment. A pragmatic dreamer, triathlete, marathoner, and hiker. A curious explorer, art lover, and a compassionate and dedicated volunteer for community and anything that positively impacts society, earth, and the universe. Presently, on a life-sabbatical teaching English as a second language in Spain while learning Spanish and spreading positive energy and vibes through leading free laughter sessions.