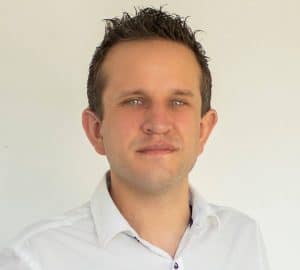 Peter is a technologist, impact-driven-entrepreneur, and a diplomat:  His passion is to develop technology to create impact.  He founded and leads Ayadee.io to develop new and simpler uses to bring blockchain technology into the mainstream. His company's signature tool, TRAC, is a blockchain-based supply chain tracking tool, simple enough to be used in developing countries, with low energy usage and operability even in off-grid settings.  He also teaches about how blockchain can be used to reach the UN Sustainable Development Goals, speaks regularly as an expert at international conferences, lectures at universities and advises both public and private sector clients on blockchain strategy and implementation.
Peter earned his Master of Arts degree from the Johns Hopkins University Nitze School of Advanced International Studies (SAIS) in International Relations and International Economics, with concentrations in International Finance and Emerging Markets. He earned his Bachelor of Arts degree from the State University of New York College at Geneseo.  He has continued to participate in professional training such as an Executive Education program in Governance at the Hertie School of Governance.
Recognition for Peter's work in recent years has included being named a FinTech Top 100 Sustainable Development Goals Influencer for 2019, a Responsible Leader in the BMW Foundation Herbert Quandt's Responsible Leaders Network, and both Meritorious Service and Superior Honor awards for his time working as a U.S. diplomat.
At the Ayadee Foundation, Peter convenes networks of sectoral experts and introduces them to new technologies to develop disruptive solutions.  He also leads the implementation of Ayadee.io's TRAC tool with non-profit organizations.  He is on the advisory board of FinTech4Good, and is an active member of the Maitri Platform, which seeks to reshape supply chains to bring necessary medical equipment to communities in need.  In the past he has served on the Board of Advisors of Mavuno, which assists smallholder farmers in the eastern regions of the Democratic Republic of Congo and has been an Officer and Mentor at Venture Capital and Private Equity for Africa.
Sectors of Experience
Blockchain – Agriculture – International Development – International Trade – Diplomacy – Supply Chains
Areas of Expertise
Supply Chains – United Nations Sustainable Development Goals – Blockchain4Good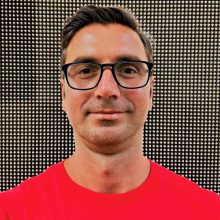 International development practitioner with 10 years of international organizations, government, and non-profit experience in the field of financial inclusion, media and broadcasting, governance and elections, social services, and humanitarian aid. Solid experience in all aspects of key project operations. A multilingual (Albanian, English, Spanish, Italian, and Serbian) with expertise in developing and executing a broad range of knowledge management deliverables (printed and online publications, conferences, training, meetings, etc.) for international clients in places such as Brazil, Belize, Costa Rica, Ghana, India, Malaysia, Morocco, Kosovo, Turkey, the United States, etc. M.A. Degree in International Relations and Economics completed at Paul H. Nitze School for Advanced International Studies (SAIS), Johns Hopkins University in Bologna, Italy, and Washington DC, USA. Bachelor's double degrees in Political Science and International Relations and European Studies received from the American University in Bulgaria (AUBG) in Blagoevgrad, Bulgaria.
A lifelong learner with an enormous appetite for diversity in culture and thought, mastering new skills, working in a dynamic, creative, action-oriented, and multi-tasking environment. A pragmatic dreamer, triathlete, marathoner, and hiker. A curious explorer, art lover, and a compassionate and dedicated volunteer for community and anything that positively impacts society, earth, and the universe. Presently, on a life-sabbatical teaching English as a second language in Spain while learning Spanish and spreading positive energy and vibes through leading free laughter sessions.