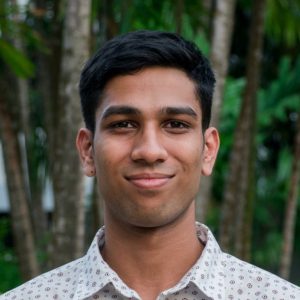 CMU ECE '23
I started my journey in the maker movement at the age of 12 and now I am enrolled to study engineering & robotics in Carnegie Mellon University.
My achievements include
Grand Prize winner in Amazon's international voice activated challenge for my IOT Smart Mirror.
Quarter million views on my invention and tutorial website.
Published in UK-Based Hack-Space Magazine, ZaoBao Newspaper, Vulcan Post, Yahoo!, and other media coverage by Intel, Autodesk, Hackaday, and Instructables.
Judge on national television for 'Robotics & Technology' category, Star young achievers awards.
Speaker in conventions such as IOTAsia, Campus Party, Maker Faire, InspireNEXT etc.
Sharing my passion for learning has been an integral part of my 'Making' journey since I was young. At the age of 14, I joined XPC: one of Singapore's first Makerspaces where I designed the electronics fab-lab and mentored fellow makers. At the age of 15, I helped organize Maker's Block: one of Singapore's first Makerfaires. Here I gave talks on 3D printing and taught the intro to soldering workshop. At the age of 16, I interned at Qwikfab: a 3D printing startup. Here I was a key member in the design team that built their flagship 3D printer– The Beast 2.0– for clients like NUS, RedHat Linux, and A-Star. I have also worked under AIG on media creation, Imran Repair in repairing consumer electronics, and the Liter of Light initiative in India to build & install solar street lamps in villages without electricity.
At the age of 19, I started my own STEM education company Tinker Spark in Singapore to prepare kids for success in a digital 21st century. I pioneered novel ways to teach robotics, computer science, and electronics in an appealing manner to young children. Using my teaching style, I created digital courses officially accredited by Microsoft Makecode & also taught kids aged 8-16.
I am always happy to chat about Maker & STEM education topics.