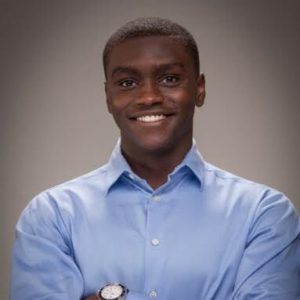 Keith D. Smith III is Marketing at DMM DAO, Communications at Blockchain Acceleration Foundation, Blockchain Enthusiast.
Publicist, influencer marketing manager, content marketing strategist, and the founder of a communications agency based in South Florida. Working with public figures, e-commerce brands, and technology startups across the United States, Keith helps his clients create and develop persuasive brands that touch people in the audiences that matter most.
The Internet of Value (Industry 4.0)
The mission?
Financial and technical literacy for a more inclusive, equitable society
"Banking" the 1.7B unbanked adults (estimated ~50% own smartphones)
Democratizing access to yield (permissionless access to yield-bearing Defi Money Market account)
Protecting user privacy (decentralizing data & digital identity w/cryptography)
How?
Promoting the acceptance of accredited blockchain courses at universities across California and Mexico.
Assisting in the hosting of blockchain education, hackathon, and networking events.
Bringing decentralized finance to a mobile phone near you.
Defi Money Market Foundation allows citizens to earn yield on real-world income-generating assets represented on chain from your favorite wallet!
Why?
I missed the beginning of the internet. Growing up in the middle of web 2.0 technologies, I saw the implications for distribution and e-commerce. I thought that was it. Trillions of dollars are moving from bank vaults to digital accounts. How much more revolutionary could the transformation of value transfer get? Mid 2017, I learned about the wonders of internet magic money and distributed consensus mechanisms. It was then that I realized that there was a much deeper layer to the digitization of value. A layer that enables instant access to financial services to billions. I have come to realize that blockchain and distributed computing is what the internet is all about. This is the internet of value.