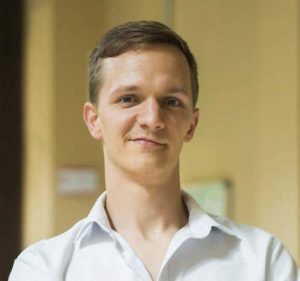 Location
Washington, D.C.
John Poor is a business development professional and the recipient of a Masters in International Economics & Law from Johns Hopkins University School of Advanced International Studies (SAIS). His research centers around international trade and agriculture, with particular emphasis on supply chain resilience and sustainability.
Currently, John is working with a team of four to found and grow Homni LLC, an international supply chain consultancy with aims to transform agriculture into the leading industry for social, environmental, and economic sustainability.
John lives in Washington D.C. with his former SAIS colleague, Jessup teammate, co-founder of the Law and International Organizations Society, co-funder of the Fund for Education Abroad College Breakout Scholarship, co-rider for the cross-country Cycling for Access project, and fiancé, Sarahann Yeh.