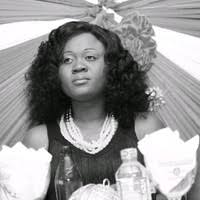 I am a passionate human resources management entrepreneur who acquires  trains and retains talents. I am a peer counselor who offers career guidance to the youth. I liaise with industry to recruit the best hands and brains needed for productivity.
I work as the HR Director of Casa Trasacco Limited  and the Founder of HR Network Africa (a hub of HR professionals across Africa and Europe). With the professional hub of 400 HR professionals across diverse industries I engage think tanks to educate and equip these individuals with knowledge needed to excel at work and drive productivity for industries. I focus on areas of need and engage experts from all levels to help prepare industries most needed hands (HR managers) in dealing with industries greatest assets – its PEOPLE.
I am an advocate for equal work for equal pay and gender rights leader. I have had great knowledge in banking , insurance, research, media and teaching. I love to see growth in all things and desire to see a world where we can maximise our wealth in every way possible. Desirous of learning and networking all over the world. Love innovations and very curious to know new things on a daily basis.
I love youth empowerment and engaging the youth through workshops, symposium and talks. I mentor young people especially women in discovering their true potentials. I engage in rural poverty alleviation projects as I find that very fulfilling engaging people who need help and assisting them with better ways of doing things.
I work full time for Casa Trasacco Limited as the Human Resource Director.